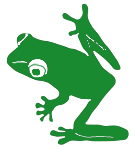 Your Lodge in Corto Maltes Amazonia
jungle, adventure, spirit
Overview
click to see photos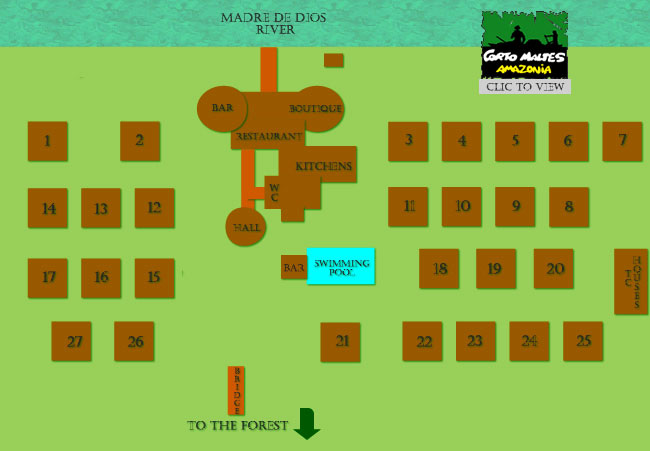 Video
Corto Maltes Amazonía
Your Lodge
The Corto Maltés Amazonía lodge has 27 comfortable bungalows built of wood, and are beautifully finished. Each bungalow is divided into rooms with single, double or triple occupancy. We also have two-storey bungalows with four rooms offering double or single occupancy and private bathrooms with separate entries, and terraces complete with hammocks.
Bungalow
Each bungalow and each room has a private bathroom with 24-hour hot water, and a large terrace with hammocks where you can enjoy the excellent view of the Madre de Díos River and the jungle surrounding us. The rooms also have mosquito nets to avoid unwanted insects, and battery LED lights on the bedside table and in the bathroom for the hours when there is no electricity. We are in the middle of the jungle where there are no city power lines. Our power is by generator for light, and is in operation at set-times throughout the day: from 7 am to 2 pm, and from 5 pm to 10:30 pm. In the shower there are body-wash soap dispensers. We have decided not to offer single-use bottles in order to avoid plastic and be more environmentally friendly. Privacy around each bungalow is guaranteed, with each being separated from other bungalows. If you carry valuables, each bungalow has its own lock-safe for peace of mind.
The lodge kitchen
The lodge kitchen offers continental breakfasts, and lunches and dinners. The menu is a fusion of international cuisine and typical products of the region. We offer a daily set-menu, which varies according to the day and activities programmed. If you have any specific dietary requirements (vegetarian, vegan, allergies, intolerances, etc…) please do not hesitate to mention it at the moment of your reservation. There is also a self-serve tea and coffee service, which is offered free throughout the day.
Pool
Amid the native trees and tropical flowers of our beautiful garden you will find our pool and a terrace bar where you can enjoy a refreshing swim or a drink at any time.
Bar
Our bar has been built to create a welcoming place for you to enjoy a cold drink, or try typical alcoholic drinks from the region. The bar plays music, and is equipped with games and a pool table.
Boutique
We have free WIFI in communal areas (bar, boutique and terrace) during the hours when power is available. It operates normally, except in cases when there are electricity failures, or during disruptions caused by weather, such as wind and heavy rain, which tend to affect the tower causing decreased signal.
Spa
We have a spa staffed by trained masseuses offering a variety of massages ideal after an excursion or for simply relaxing during your stay. Also on offer are manicures, pedicures and facials.
Ayahuasca
The lodge is complete with a deck of 40 square meters offering views of the river, as well as a Maloka in the middle of forest for ayahuasca ceremonies of up to 30 people. For Tour Conductors, we offer private lodging, including two individual bedrooms with a private bathroom.
For any extra requirement you may need, such as extra electricity, extra transportation transfers, or special attention not mentioned, please coordinate ahead of time with the reservations desk. Welcome to the Corto Maltés Amazonía!